Kaveh Akbar
Kaveh Akbar is an editor for the for-charity literary magazine The Quirk. His first book, Bells For Nobody's Daughter, is due out alongside justin.barrett's Holding Vigil on Centennial Press. He is also a staff music critic for Scene Point Blank. You can contact Kaveh at kavehakbar@gmail.com.
Published in
The New York Quarterly, Slipstream, Poesy, Fight These Bastards, and many others.
GPP Broadsides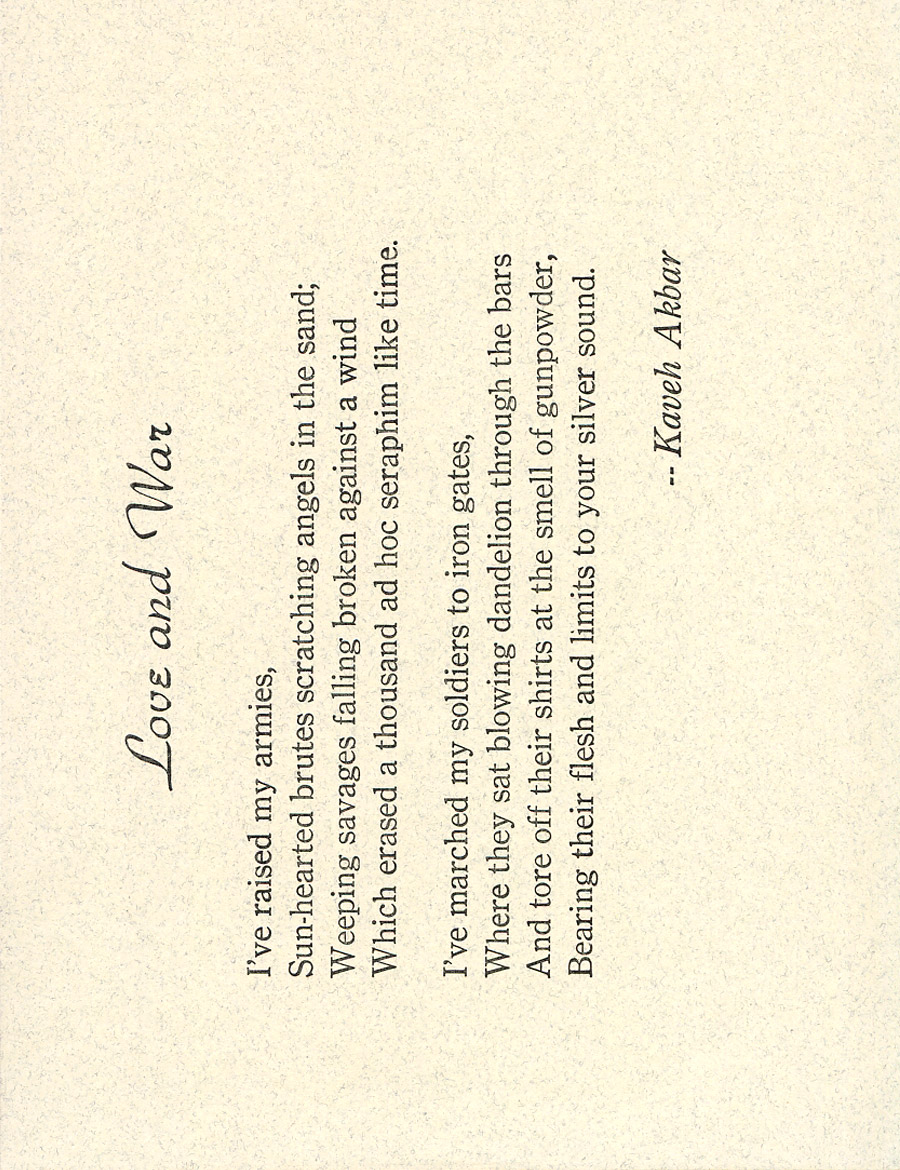 GPP39 - March 2008
8 copies have been found
.
Links
kavehakbar.com
The Quirk
Scene Point Blank
Centennial Press
The New York Quarterly