Nathan Graziano
Nathan Graziano lives in Manchester, New Hampshire with his wife, Liz, and two children, Paige and Owen. He teaches English at Pembroke Academy in Pembroke, New Hampshire, and is currently an MFA student in fiction writing at the University of New Hampshire. He has been nominated numerous times for a Pushcart Prize. Someday, he hopes to be a rock star and wear leather pants on stage.
Published in
Rattle, Main Street Rag, Owen Wister Review, The Louisiana Review and Controlled Burn
GPP Broadsides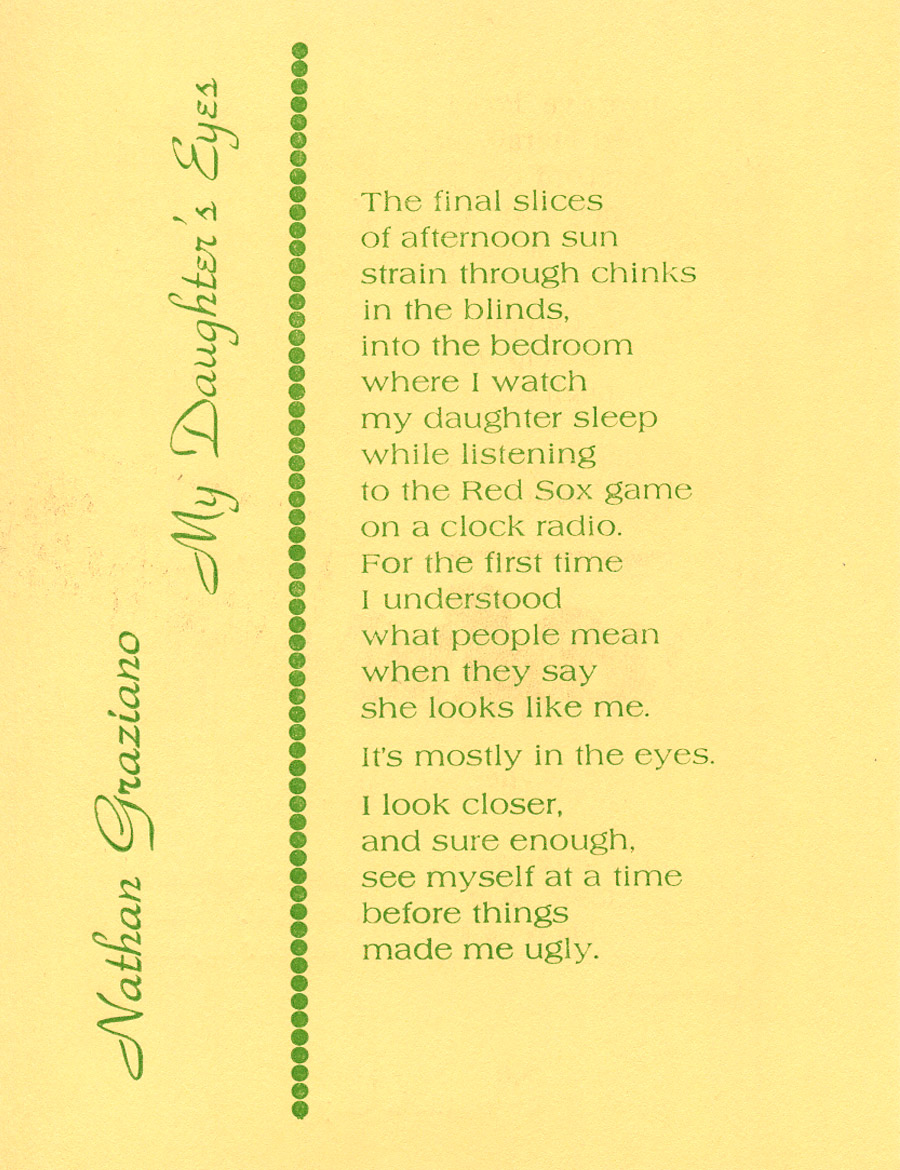 GPP07 - November 2006
10 copies have been found
.
Bibliography
Honey, I'm Home
sunnyoutside - 2005
Not So Profound
Green Bean Press - 2004
Seasons from the Second Floor
Green Bean Press - 2003
No White Horses
Green Bean Press - 2001
A Night at the O'Aces
Phony Lid Publications - 1999
Links
Nathan Graziano's website
Rattle
Main Street Rag
sunnyoutside
Owen Wister Review