Brian McGettrick
Brian McGettrick lives a half life in front of the typewriter and a full life with his wife and two daughters in the north of Ireland. Having started submitting in earnest last year, his work can be found in various print and online journals. He has completed his first collection, entitled Life, Love and Everything Else We Must Endure. Endurance being the key as he is still seeking a publisher.
Published in
Brian McGettrick's work has appeared in The Stinging Fly, remark., Poetry Salzburg Review, Obsessed With Pipework, and Open Wide Magazine.
GPP Broadsides
GPP32 - November 2007
14 copies have been found
.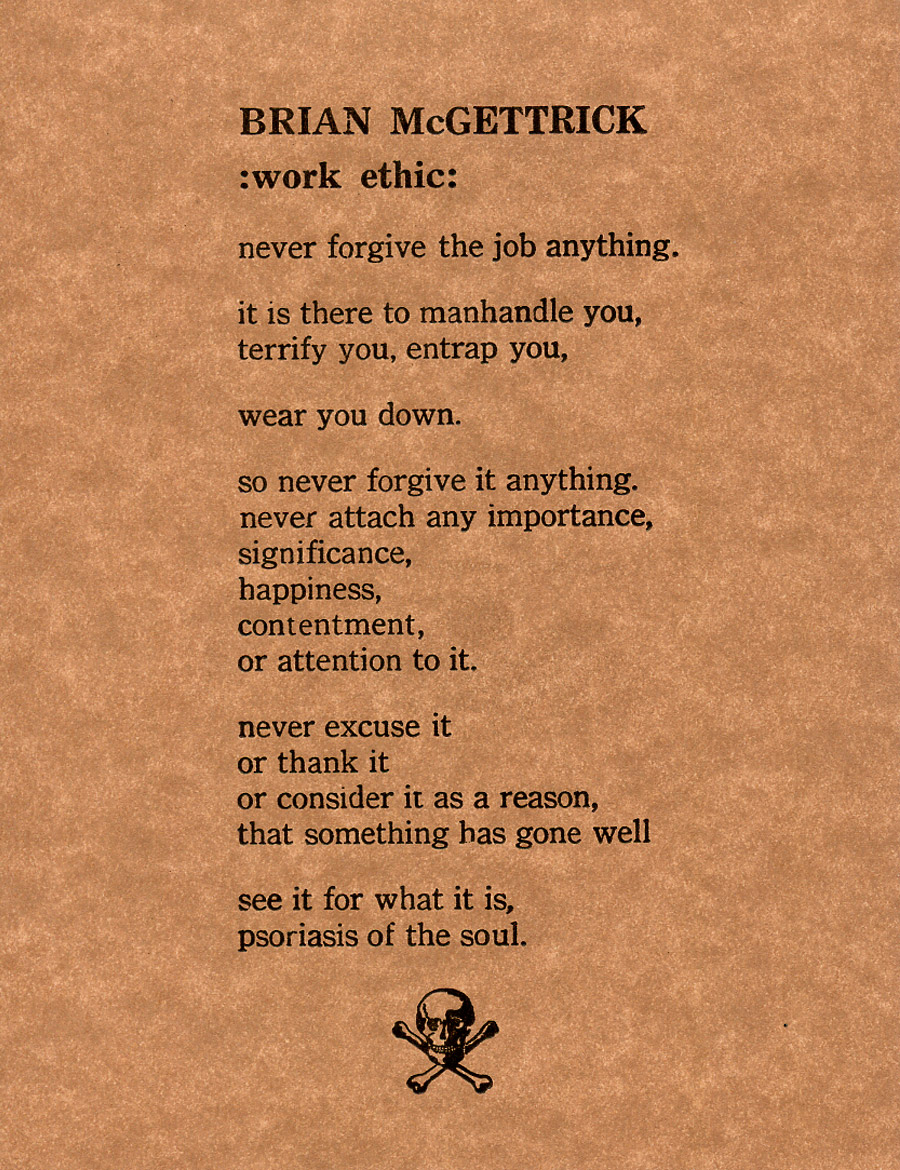 GPP08 - November 2006
18 copies have been found
.
Links