Adrian Manning
Adrian Manning was born in 1967 and lives in Leicester, England. He is the editor of Concrete Meat Press.
Published in
Adrian Manning's work has appeared in Black Bear Review, Chance, Aesthetica, Bottle, Open Wide Magazine and on the net at Ragged Edge and Laura Hird Showcasee.
GPP Broadsides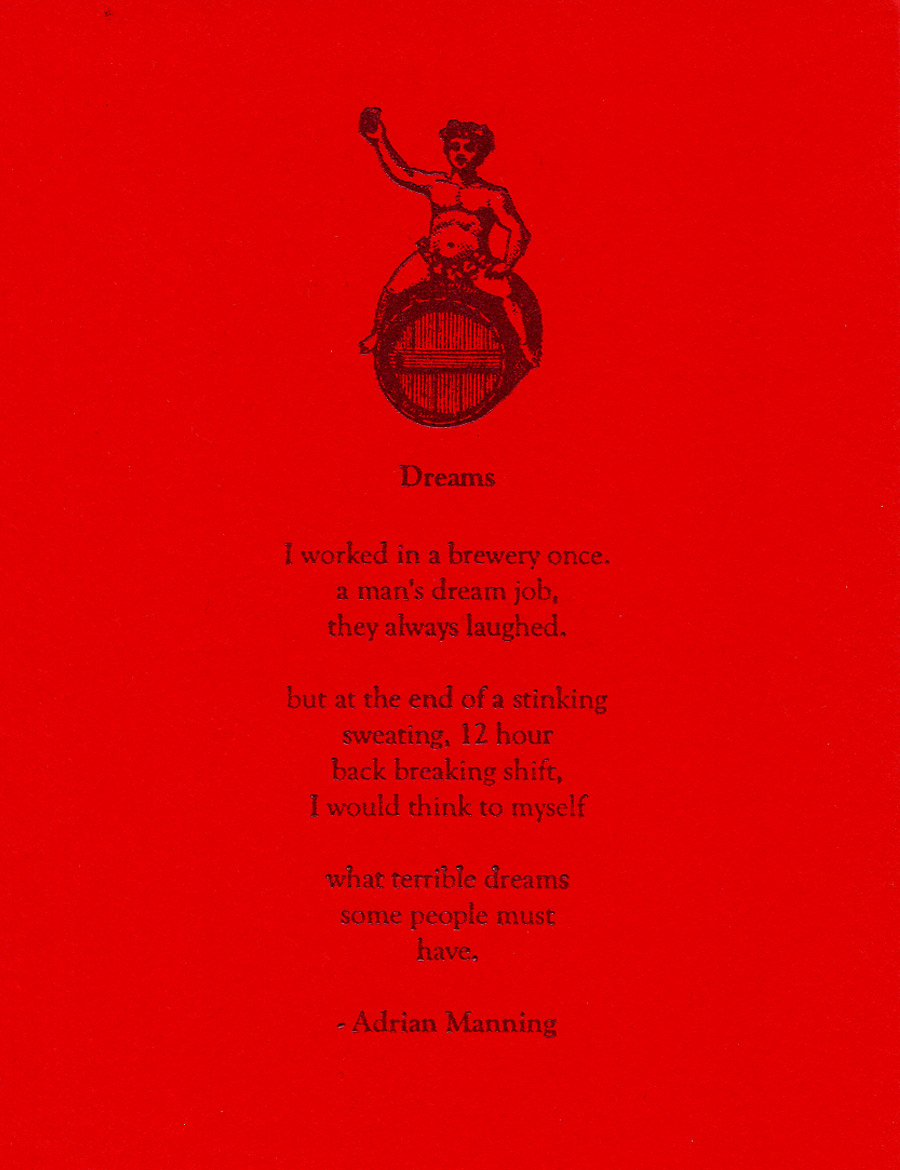 GPP52 - September 2008
2 copies have been found
.
GPP11 - January 2007
25 copies have been found
.
Bibliography
Next Exit Six
Kendra Steiner Editions - 2008 - Joint chapbook with K M Dersley
Wide Asleep, Fast Awake
Kendra Steiner Editions - 2008
Repeating The Mantra
Bottle of Smoke Press - 2007
A Tourist, A Pilgrim, A Truth
Bottle of Smoke Press - 2006
As Unavoidable As History
Hemispherical Press - 2005
Bring Down The Sun (split chapbook with Henry Denander)
Art Bureau Highball Poetry Series - 2005
Down At The Laundromat
Concrete Meat Press - 2004
Wretched Songs For Out Of Tune Musicians
Bottle of Smoke Press - 2003
Links
Concrete Meat Press
Aesthetica Magazine
Bottle Of Smoke Press
Art Bureau
Kendra Steiner Editions