C. Allen Rearick
C. Allen Rearick was born may 14th, 1978 in Cleveland, Ohio, otherwise known as "The Land of Levy", where he still calls home. He is a co-editor for Zygote In My Coffee, a bi-monthly e-zine and quarterly print journal of poetry, short fiction and comics. He is neither tall, dark, nor handsome. He enjoys black and mild cigars, decaf coffee, and reading Raymond Carver. His favorite color is Chewbacca.
Published in
C. Allen Rearick's work has appeared in Open Wide Magazine, Poesy, remark., Opium, Mad Hatters' Review, Identity Theory, Dogmatika, Zygote In My Coffee, Shampoo.
GPP Broadsides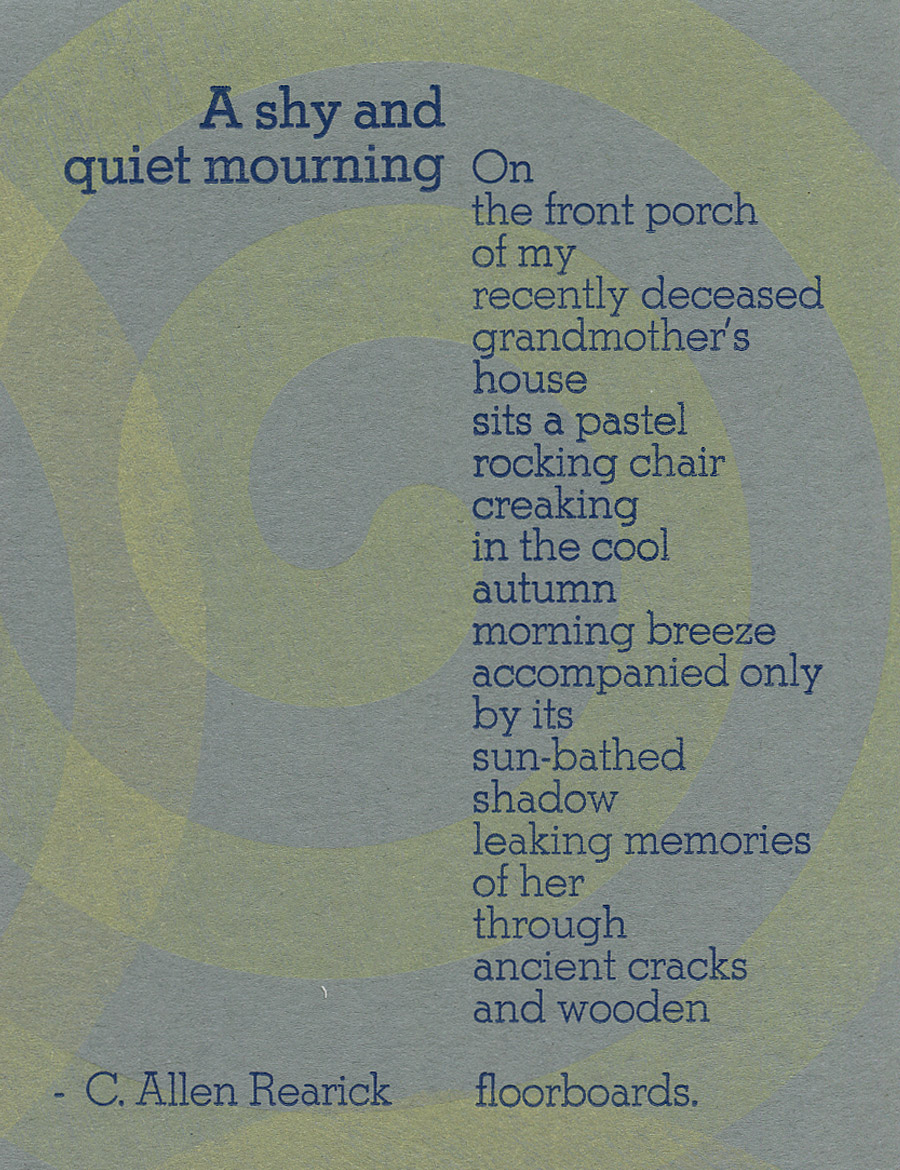 GPP14 - February 2007
27 copies have been found
.
Bibliography
Through These Eyes
Tainted Coffee Press - 2008 - A Flipbook Chapbook withe S.A. Griffin
from cali to cleve. (split chapbook with greg-o)
green panda press - 2006
Links
C. Allen Rearick's Homepage
C. Allen Rearick's Myspace Page
remark. poetry magazine
Opium Magazine
Poesy Magazine
Zygote In My Coffee
Mad Hatters' Review
Dogmatika
Identiy Theory