Luis C. Berriozabal
Luis Cuauhtemoc Berriozabal, born in Mexico, lives in West Covina, CA. He works in the mental health field.
Published in
Luis Cuauhtemoc Berriozabal's work has appeared in The American Dissident, The Blue Collar Review, Pemmican Press, Right Hand Pointing, and Struggle Magazine.
GPP Broadsides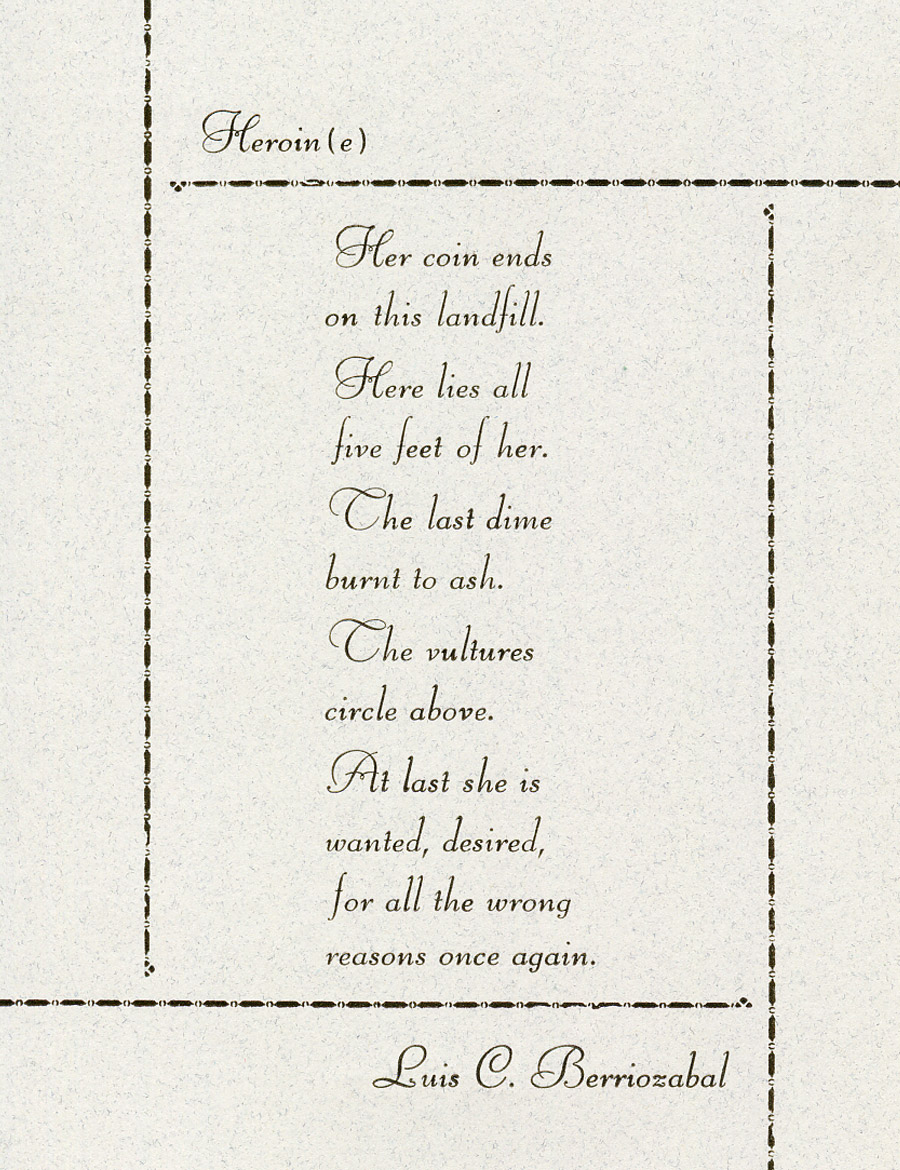 GPP30 - October 2007
13 copies have been found
.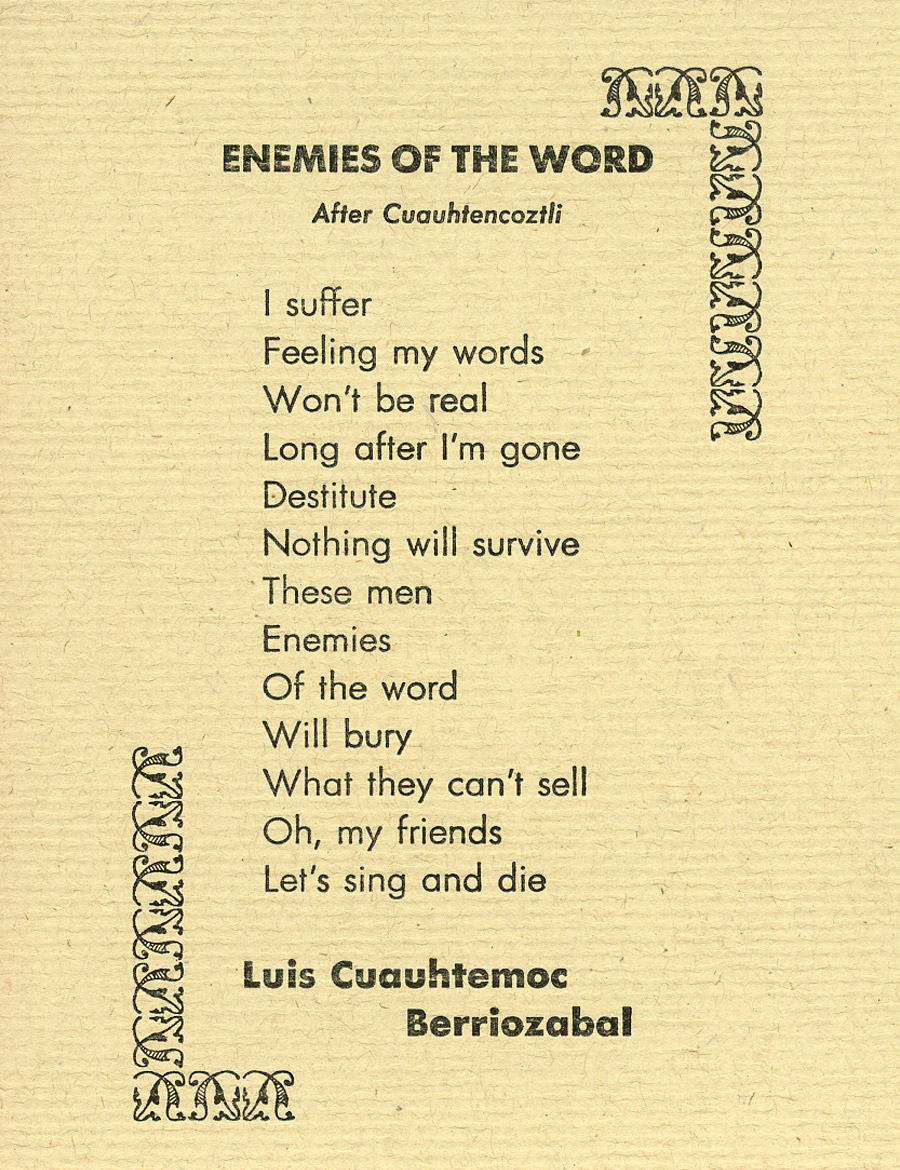 GPP02 - August 2006
21 copies have been found
.
Bibliography
Keepers Of Silence
Kendra Steiner Editions - 2009
Garden Of Rocks
Kendra Steiner Editions - 2008
Still Human
Kendra Steiner Editions - 2008
Before And Well After Midnight
Deadbeat Press - 2008
Without Peace
Kendra Steiner Editions - 2007
Raw Materials
Pygmy Forest Press - 2004
Links
Right Hand Pointing
pemmicanpress.com
Pemmican
Right Hand Pointing
Blue Collar Review
The American Dissident
What To Wear During An Orange Alert
Unlikely Stories
Big Pond Rumour